Our boys love reading, so we incorporate a lot of literature study guides into our homeschool. Our latest study guide that we have been completing is The Silver Chair E-Guide from Progeny Press.
Progeny Press produces fun and interactive study guides for many well-known novels from a Christian perspective. Their guides are fun, interactive and so well-organised that it makes them so easy to use. All of the study guides follow a similar format, even though they are written by many different authors. Many of the study guides can now be purchased as e-Guides which are interactive. This allows your child to type in the answers on the pdf file and save it. This is great, saving time and money on printing and binding. You can also print off the 61 pages, including the answer key, if you wish.
The Silver Chair E-Guide
The Silver Chair E-Guide is the newest guide from Progeny Press and is aimed at students in grades 5 – 7, but Progeny Press also has guides for all levels: Lower Elementary, Upper Elementary, Middle School and High School. The novels don't come with the studies, you need to purchase them separately. You can borrow them from the library, or buy them from a bookstore or from the Progeny Press website. We already own all the books in the Narnia Series, with both boys having read them previously.
The study guide for The Silver Chair is 61 pages in length and contains
Answer Key which arrives in a separate pdf file
Information on the Author of the Study Guide
Note to Instructor on How to use the Study Guide
Synopsis
Pre-reading Activities
Chapter Studies
Overview
After You Read Activities
Additional Resources
Each of the chapter studies includes a page on:
Volcabulary
Understanding the Story
Questions
Thinking About the Story
Dig Deeper
As You Read
Optional Discussion
With this study guide, as we have done with all previous study guides, the book is completely read first. Though the boys have read it before, it was quite a long time ago, so they re-read the book again.
I then printed out one copy of the study guide for each of our boys. As part of the Prereading Activities, there are a variety of options that range from reading the rest of the books in the series, to researching or visiting caves and researching Trafalgar Square. While on our trip around Australia, we visited some underground caves, so we talked about the caves and what they were like.
Next, they went on to complete the vocabulary section of chapter 1. Each chapter has a vocabulary section, but the activities vary. Sometimes it is reading sentences and determining the context of certain words, other times it was choosing the correct synonyms for a word and then using the word in a sentence.
Our boys continued to complete one section of the chapter studies per day, rereading the chapters if necessary. In the Dig Deeper section, the boys were able to connect the literature with Christian life. Many of the activities involved reading verses of Scripture and answering question about what these verses teach us and how to apply the verses to their life.
As with all the study guides from Progeny Press, the flexibility is great, allowing children to work through them at their own pace.
Overall, we really love the study guides from Progeny Press. We have used quite a few now and always enjoy them. Progeny Press have so many study guides available to choose from, they create them so that they are easy to prepare and they definitely cater to so many learning styles. I also love that they are written from a Christian perspective and how they encourage children to read and study not only the books they are reading, but also the Bible.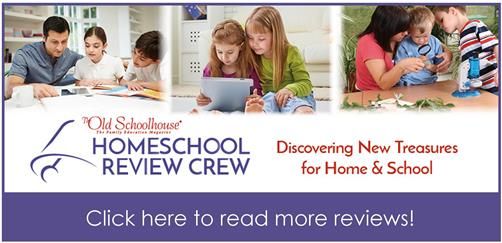 Find Progeny Press at:

Don't forget to join our
Facebook Group
where we discuss lots of homeschooling activities and printables for kids every day!