Our boys were excited to work through Elementary Chinese 1 Grades 3 – 5 from Middlebury Interactive Languages. They have been wanting to learn this language for a while now, but I just haven't found a good program for them, until now!
Middlebury Interactive Languages is an online language program that caters for students in grades K-12. They provide subscriptions for one or two semester periods with or without teacher support. They offer courses in four different languages: French, Spanish, Chinese and German.
The lessons are online so you will need a computer, an internet connection and a microphone to complete them. They are presented using the immersive technique and include animated videos, drag and drop activities, as well as speaking and recording your voice activities. They are taught by native speakers and start from the basics, assuming that they student has no previous experience with the language. They are also self-grading and allow parents to log in and view grades whenever they wish. There are also a few pdf worksheets that can be printed off and placed in a binder for use when needed.
How did we go?
Out of the four language options, our boys decided to have a go at Chinese. Middleburg has two elementary levels (K-2 and 3-5), two middle school levels, and 4 high school levels in Chinese. I went for the elementary level grades 3 – 5 as we have no prior experience with this language.
The content for each unit is based on an authentic story, myth or legend from the Chinese culture which I think is really great. Part of learning a new language is learning about the history and the culture of the country the language is used. It really helped to reinforce what they boys were learning.
The elementary (grades 3 – 5) course covers:
Obviously, we started with the first unit. This unit was based on the story of Hou Yi and the Ten Suns. We found this to be an interesting story and a great way to start learning Chinese. In this unit, the boys practiced counting to 10 in Chinese. They listened to the numbers, they spoke the numbers and they also learned to write the characters.
The lessons are not that long and they are very engaging, though some of the activities can be quite challenging, especially if you don't pay attention.
Progress is visible in the Gradebook area which is great for parents or teachers to check how the student is going with their lessons.
Overall, we have found this to be a great language program, especially for homeschoolers who want to learn a new language that the parents themselves don't speak. I love how it is self-paced, colourful and interactive. Not only is allowing children to record and listen to themselves speaking the language a fun activity, but is a great way to help them learn and correct their pronunciation of the words. The lessons are of a very manageable length, allowing the student to go back and repeat or review if necessary.
The only feedback I have is to do with the length of time you are given to complete each course. Currently, you are given 6 months to complete a semester which seems like a long period of time, but with such a hard language, you don't want to rush through and miss out on anything.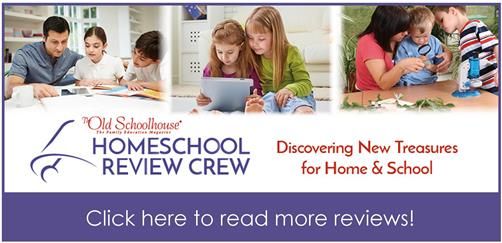 Social Media Links:
Facebook
Twitter
Pinterest