Art is a subject that we tend to ignore a bit. I can't draw and find it hard teach something I don't know much about. But, over the past few weeks, we have had access to an amazing art program and our boys have enjoyed learning new skills with the Monthly Plan from Creating a Masterpiece.
Creating a Masterpiece is not a typical art program. The art projects are a little more time-consuming and recommend you use high quality art medians to complete each project. Though you may spend a little more on supplies, the end results are amazing. You will end up with many high quality pictures to frame and display.
Currently, lessons are provided using a variety of different types of mediums such as: acrylic, batik, block printing, carving, conte 'crayon, copper tooling, glass mosaic, gouache, ink, mixed media, oil painting, oil pastel, pencil/charcoal, sculpture, silk painting, soft pastel, watercolour, and wood burning.
In the video instructions, Sharon Hofer, the instructor provides easy to follow, step-by-step instructions, taking the time to fully explain how to complete each step all while teaching the students the ins and outs of basic art principles. Throughout these high-quality instructions, Sharon also stresses that perfection is not required which I think, does wonders for a child's confidence.
As part of the monthly subscription, you will receive access to all the 7 levels.
Beginners
Level 1
Level 2
Level 3
Level 4
Level 5
Art in History
There is also a yearly plan and an individual level plan available as well.
Once you log into your account, you are taken to a home page where you can see all the available lessons for your subscription. The website is easy to navigate with the list of art mediums on the left and the specific lessons on the right. You can choose your product via either method.
After looking at the projects available, we decided to start with the sample project. Once clicking on the lessons, we were taken to a 'lesson homepage' which included a short blurb on the picture.
Then, we clicked on the project and were taken to a page that contained the videos for the project as well as a list of supplies needed, helpful tips, lesson highlights as well as a high-quality image of the completed project that could be downloaded, if your child would like a sample to refer to while completing their project.
Lastly, at the bottom of the page, is a sample of other projects that you could complete using the same art techniques you will be using in your current project.
Our boys first project was the sample one as they did not really have the confidence that they could produce items as good as they ones they were seeing on the website. They were able to complete this in around 30-45 minutes. In this lesson, they used soft pastels. This was an art median they have never used before, but ended up loving. They were very proud of how their pictures turned out.
Once, they completed this, they were eager to try another one. Next, they decided to try the 'Candle' project in the Beginner's lessons. This project used mixed media, oil pastels and watercolour paints, which they have used many times together in the past.
For their third project, the boys completed an 'African Sunset,' which was also in the beginners level. This lesson was done with watercolour paints.
They have now gained much confidence and are wanting to try out lessons in the next levels over the coming weeks.
Overall, we have enjoyed using Creating a Masterpiece. It doesn't matter how old or artistic you are, everyone will enjoy creating their own masterpieces with the gentle guidance of Sharon.
I recommend trying the sample lesson first to make sure this program is a good fit for your family.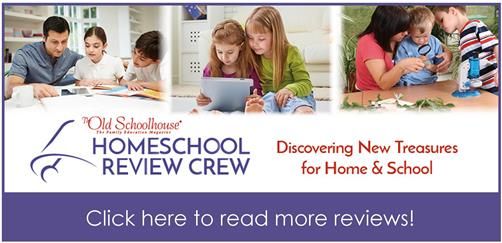 Social Media Links: