The MyFreezEasy.com Freezer Meal Plan Membership from MyFreezEasy makes freezer cooking fast and easy to have a wholesome, home cooked meal even on a busy night.
Have you tried freezer cooking yet? I have to admit I haven't until now, so I was a little skeptical on how it would actually go. After spending some time getting used to it, I am starting to enjoy the benefits of once a month freezer cooking.
FreezEasy is a cooking strategy that will teach you to become organised and have delicious, wholesome dinners on the table without you losing your mind. It will help you save time in the kitchen as well as money on groceries while giving you more time to spend with your family.
The FreezEasy meal plans allow me to make 10 dinners in less than an hour! There are many meals to choose from, with 8 new monthly meal plans added each month. And, if you don't like one of the meals, you can just switch it out with one that you do like.
There are two levels of membership. The Basic Membership gives you access to 8 new meal plans each month. With the Premium Membership, you are able to customise existing meal plans or create your one. I highly recommend the premium membership as it is only a few dollars more per month, but you get so much more for your money!
The monthly meal plans are:
Traditional Plan – 10 meals: mix of different types of meals
Gluten-Free Plan – 10 meals: completely gluten-free including sides
Slow Cooker Plan – 10 meals: all freezer to slow cooker style
Clean Eats Plan – 10 meals: all "clean ingredients"
20 Meals Plan – 20 meals: mix of different types of meals
All Chicken Plan – 10 meals: all recipes using chicken breasts/chicken thighs
All Ground Beef Plan – 10 meals: all recipes using ground beef so you can get the ground beef
All Pork Chops Plan – 10 meals: all recipes using pork
Also, as part of your premium membership, you will have access to a 'build a menu' option which lets you create your own custom menu. I used this option most of the time due to fussy eaters in our house as well as having trouble to find a couple of the ingredients. (The website is based in the US and I haven't been able to find some of the ingredients here in Australia.)
Each meal plan consists of the recipes, which include how to make it to serve tonight as well as how to make it to freeze to cook at a later date. It also the assembly prep and meal assembly instructions includes 4 different shopping lists:
shopping list by recipe
shopping list by store section / category
freezer meal prep day shopping list by recipe
freezer meal prep day by store section / category
For those with special dietary needs, each recipe includes modifications for gluten and dairy free options. A Bonus Side Dish cookbook is also included with your Premium membership.
In addition to all the features listed above, you will also have access to the assembly videos. You can watch Erin make all the meals in the traditional meal plan as well as 8 highlight videos, one for all of the meal plans, in which she talks you through how to make each meal plan. Also included are printable labels for your baggies that contain all the information on how to cook them once you remove them from the freezer.
How did we go?
For our first meal plan, I created my own which included:
Slow Cooker Teriyaki Chicken (pictured below)
Slow Cooker Mongolian Beef
Grilled Asian Chicken Foil Packs
Honey Sesame Chicken
Grilled BBQ Cheesy Chicken Sandwiches
After I created my own meal plan, using the 'build your own' menu, I printed out the pdf file that included the recipes, the shopping lists and the assembly instructions. The printable labels were in a separate pdf file that I printed out onto A4 sticker paper, so I could cut them out and stick them onto the bags/foil.
Then I went through the Freezer Meal Prep Day Shopping List by recipe to tick off what I already had, ready for when I went shopping. This list does not include any side dishes, so I checked to see if I had enough rice and pasta in the pantry and listed those if needed. For other side dishes, I steamed fresh vegetables which I buy in bulk once a fortnight when I do my fruit and vegetable shopping.
As a few of the measurements are in pounds and ounces, I had to spend a little time changing the quantities into metric measurements, before heading to the shops. Also, the meal plan includes ingredients for two meals, but as we were trying the meals for the first time, I decided to only make one of each meal incase we didn't like it. I'm glad I did this. We found a couple of the recipes a little bland for our liking, so I will either just not use those recipes again or add more herbs and spices. Also, each meal that is prepared is supposed to go into a one gallon zip lock bag. I had trouble finding this size bag in our little country town, but one meal would fit into the large size bags I was able to find.
The day after shopping, was 'prep' day. The boys enjoyed helping me with this. They measured out many of the ingredients and added them to the bags while I chopped the necessary ingredients. After removing as much air as possible, the boys added the label before I laid the bags flat in the freezer. It was so easy and really quick with the three of us working together.
Overall, I have really enjoyed using this membership. I have found some great recipes that we all enjoy and have loved the extra time I get to spend with my family instead of in the kitchen. I have also found it is a great way to teach our boys a few things in the kitchen.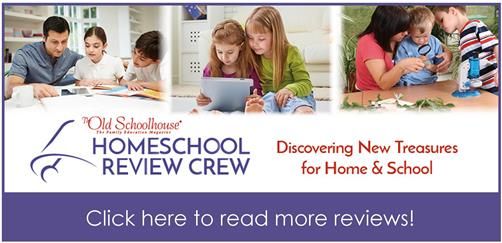 Social Media Links:
Facebook
Instagram
Pinterest