Our boys have been learning all about film making with Online Christian Filmmakers Academy from Family Gravity Media, a division of Families For Christ Ministries, Inc.
SPECIAL OFFER FOR YOU
Valid through 30th November, 2016
$100 off the regular price of $299 (US), use code: FALLCREW16
Father and Son team, Ken and Zack Lawrence have been working together in the film industry for over a decade and are now offering their expertise as part of an amazing online course. They are both amazingly passionate about God, filmmaking and teaching others in this industry use their talents for the glory of God too.
This is an online course that contains five modules which you were through at your own pace.
Each module is broken up into lessons. As you complete each lesson, it is marked completed with a tick in the top left hand corner which makes it easy for you to keep track of where you are up to. There also is a short summary under the title of each lesson on what you will be learning and the time the lesson goes for.
Module 1 – The Camera – contains 6 Lessons and a Quiz
Module 2 – Cinematography – which contains 10 lessons
Module 3 – Sound – contains 6 lessons
Module 4 – Pre-Production – contains 5 lessons
Module 5 – Production – contains 6 lessons
After watching the videos (they range in length from 1 minute to just over 30 minutes), you can leave a comment before moving onto the next lesson. This is a great way to interact with the teachers and ask any questions you may have. We have also come across a couple of lessons which have a download for you to print and keep to help you with your filmmaking.
At the end of the first module there is a quiz. This quiz contains 25 questions which you complete online. After answering the last question, the score appears to let you know how you went.
Currently, this is the only quiz, though more are being prepared for the other modules as the program continues to grow. To keep up with the latest technology, this site is continually being updated and improved, so more lessons, bonus materials and quizzes are on their way!
How did we go?
When I first received access to this course, I was only expecting our oldest boy to complete it as I thought it might have gone over our youngest boys head, but both boys have really found these videos interesting and have enjoyed practicing what they have learnt.
I love that this course is self-paced, we have 12 months access, and that you can go back and re-watch the videos again until you completely understand all the concepts that are being taught. Obviously, the emphasis of this course is on hands-on practice. Once you have watched a video, allow yourself plenty of time to practice the skills that were taught. This was what our boys loved the most. They were learning and having fun without completing any writing!
We found the website easy to navigate, the instructors very knowledgable in their field. The lessons were broken down into short segments with the instruction presented in a very understandable way.
I am so happy that we have been given the opportunity to utilise this program in our homeschool as there are not many good, quality 'elective' courses out there. I totally recommend it for those who are looking into getting into the filmmaking industry. It is packed full of information, quality lessons, knowledgable instructors who are extremely supportive.
And, don't forget:
SPECIAL OFFER FOR YOU
Valid through 30th November, 2016
$100 off the regular price of $299 (US), use code: FALLCREW16
*The price is current at the time of this review.*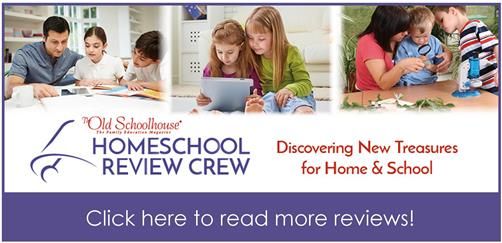 Social Media Links:
www.facebook.com/christianfilmmakerscamp
www.facebook.com/ChristianFilmmakersAcademy