My oldest boy has been enjoying his time studying Aviation History with Doctor Aviation.
Daryl, better known as Doctor Aviation, is a former member of the Air Force. He served as both a Command Pilot and instructor pilot. He has also taught aviation at the United States Air Force Academy and authored a book. Now, this college professor, has created a program that is available to people everywhere who want to learn about the world of aviation.
Doctor Aviation Course
This online program has been designed for learners aged 16 and up, though young children will still be able watch the videos and learn lots. There are a total of 15 interesting and engaging lessons. Each these lessons include a 45-60 minutes video that covers three different aspects of aviation – technical details, a notable aviation person and an important aviation event. As part of these lessons, there is a pdf file that can be downloaded. This file includes a great deal of extra materials such as additional readings, YouTube videos, hands-on activities and writing assignments. Our boy enjoyed watching the video and filling in the guided notes as he watched. Tests are also included, though we haven't tried them yet.
The entire course is broken up into 15 lessons:
Course Overview: The Aviation System
The Major Components of an Airplane
Axes & Forces
Why an Aircraft Flies: The Secret of Airfoils and Lift
Why an Aircraft Turns, Pitches and Slides: The Flight Controls
How We See an Aircraft Miles Away: The Secrets of Radar
The Air Traffic Cops: How Air Traffic Control Works
Keep 'Em Flying: Aircraft Maintenance – Propeller Engines
Keep 'Em Flying: Aircraft Maintenance – Jet Engines
The City in and of Itself: Running a Large Airport
The Small Airport and Running an FBO
Flying in the Clear and Not so Clear Air: VMC and IMC
Important Pilot Instruments – Attitude Indicator
Important Pilot Instruments – Airspeed Indicator
Other Aviation Ships: Gliders, Helicopters, Airships
How did we go?
We found that the Doctor Aviation course could be used in a variety of ways. The videos can be watched by the whole family for all to learn and enjoy, or the course could be completed by a high school child who then independently works on the extra course material for a complete and thorough aviation study.
As previously mentioned, each video lesson is about 45-60 minutes long and are broken up into three segments: Technical Trivia, Notable Innovators and Legendary Aircraft/Events. Due to the amount of information provided in each lesson and the age of our boy, he complete one segment per day, filling in the guided notes as he watched the video.
The downloadable PDF guided notes are supplied for each lesson were very useful. In addition to these guided notes, there is a 'To Learn More' section. This section contains a list of books for further reading, links for further information on the subjects that were covered in the lesson and some activities for further study. A few of the links led to Page Not Found errors, though overall, this section provided some excellent resources and suggestions for further study.
In the first lesson, the notable innovators were the Wright Brothers which he really enjoyed. We have completed a simple study on the Brothers in the past, but he still learnt lots while listening to Doctor Aviation. In some of the video lessons, Doctor Aviation provided some of his own props which our boy really enjoyed.
Overall, this online course has been thoroughly enjoyed by our boy. The instructor is easy to listen to and our boy has really enjoy learning more about aviation and will continue for the rest of the time we have access to this course. The website was also very easy to navigate; he was easily able to find his place each time he logged in.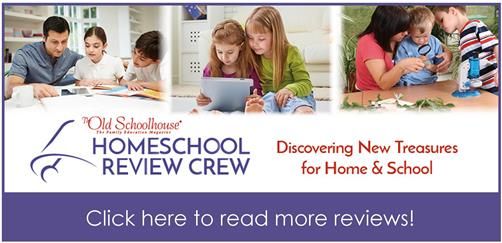 Dr Aviation