We love reading aloud great Biblical stories, like Shepherd, Potter, Spy–and the Star Namer from Peggy Consolver – Author that help bring history to life!
The Author
The author, Peggy Consolver, has spent many years teaching Sunday School and women's Bible studies and in 2010, she joined an 18 day archaeological excavation team, helping them to catalogue the remains of the city of Khiret el-Maqatir, Israel, also known by its Old Testament name of Ai. After visiting and exploring many places where Biblical events unfolded, Peggy was inspired to write this historical novel about the Gibeonites from Joshua 9 and 10.
The Book
Shepherd, Potter, Spy and the Star Namer is a great Biblical, historical read. It is a story of the Israelite's journey and how Gibeon made a treaty with Joshua and the consequences of their deception. It is told from a Gibonites point of view, by a boy named Keshub.
Keshub is a thirteen-year-old Gibeonite who starts out as a young shepherd boy, living his days defending his flock. At night, sitting by the fire, he hears tales from caravaners who stop at this family's station, and longs to join them for adventures into far off places. But, Keshub lives during the time the Israelites are leaving their forty years in the desert and are starting to conquer the promised land of Canaan. At first, his only concern is the neighbourhood bully, then he learns about the evil Amorite King.
When the Hebrews start destroying town after town, Keshub's life takes on a lot of great changes. His understanding of adult matters is growing and he is becoming faced with an important life choice. Is he ready to face the dangerous encounters ahead? Who is this God the Israelite's worship? How will his people survive against the destruction that is heading their way?
In addition to this book and the 10 'Discussion Questions for Small Groups' at the end of the book, the author has created a study guide, Digging Deeper into HIStory. This guide that includes maps, pictures, videos and research links which really help enhance your reading experience and knowledge of these Biblical events. This 13 unit companion can be used by families, Sunday School or Youth groups to help dig deeper into her book and the Biblical accounts of the Gibeonites.
Our Thoughts
At 375 pages, this is not a light read. To break it down more for the boys, we took time reading it aloud over a few weeks, reading a couple of chapters at a time. This allowed plenty of time for discussion at the end of each sitting.
Our boys already know the passages (Numbers 20 through Joshua 12, especially Joshua 9 and 10) quite well and were easily able to relate what was happening in the book to the events listed in the Bible. They were very excited to see what would happen next and what Keshub would learn and how he was able to help his family during this uncertain time.
We thoroughly enjoyed reading this book, and love the attention to detail the author has used in describing the daily lives of the people living in this time period. Her brilliant descriptions have done an amazing job of bringing the story alive. We would thoroughly recommend it as a great addition to your child's historical and religious education as well as a church library.
Recommended age: Middle School and up.
You can find out more about the book through this trailer: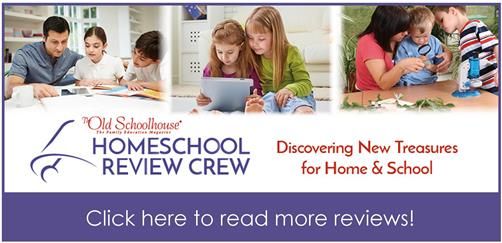 Connect with Peggy on: