For the last few weeks, we have been learning about the Renaissance and Reformation period of time using the HISTORY Through the Ages Project Passport World History Study: Renaissance & Reformation from Homeschool in the Woods. They also offer a range of other studies which include: The Middle Ages, Ancient Egypt and their newest product, HISTORY Through the Ages Project Passport World History Study: Ancient Greece. They are also currently working on an Ancient Rome study that should be available in 2018.
Homeschool in the Woods offer many hands-on history lessons for children. It is an enjoyable way to step back into history and live what you are learning. We received a pdf file of the Renaissance & Reformation study which includes everything you need to go on an exciting, hands-on journey into the past.
This Renaissance & Reformation study is aimed for children grades 3 – 8 and includes 25 'Stops' that can be spread over 8 – 12 weeks. For each of these 'stops' you are provided with a history reading sheet and a travel itinerary that provides detailed instructions for the projects that are to completed at each stop. Some of the topics you will cover during this time are: everyday life, music, art, literature, drama, wars and conflicts, Henry VIII, exploration, inventions and much more.
As the majority of the activities included are lap book or notebook related, there is a bit of work needed to prepare for each stop. Supplies you will need include:
Coloured card stock
White card stock
White printer paper
Coloured printer paper
Glue
double-sided tape
corrugated cardboard
acetate
coloured file folders
lamination sheets (optional)
Printer and ink
1 x (3-ring) binder for you
1 x (3-ring) binder for each of your children
art supplies for some of the activities
How did we go?
As this is the third study we have done from Homeschool in the Woods, I knew what to expect. There is always a lot of information, printing and getting prepared for the lessons. As suggested by Homeschool in the Woods, I always read the Introduction, Travel Tips and travel planner at the start so that I have a basic understanding on how we can use this study with our children.
Our oldest boy chose to complete this study as he is quite interested in a few of the people who lived during this time. We borrowed extra books from the library to help further their studies, but this is not needed, it was just what we wanted to do. After completing the first stop, which consists of 'packing for the trip' by preparing the passport, luggage folder and timeline, we were ready to start of study of the Renaissance and Reformation Time period.
After reading the written text at each stop, we went on to complete the activities. There are a variety of art and hands-on activities and writing assignments, many that are to go into the lap book at the end of the study. As the Renaissance Time period was all about the art, our boys were able to experiment with a variety of different mediums which were really quite interesting and fun to complete.
Homeschool in the Woods always makes learning so much fun! Our boys have loved completing this detailed study of the Renaissance and Reformation time period. The attention to detail, combined with the variety of activities helps make learning fun and enjoyable.
Overall, we have thoroughly enjoyed this Renaissance and Reformation study and would recommend it to all! This is a very detailed and thorough study, but also extremely enjoyable. The information included in all of the Homeschool in the Woods studies is amazing, and the instructions are very clear which is great for this homeschooling mum.
For more in depth information on the Renaissance & Reformation Study you can read the full Scope and Sequence at the bottom of the page.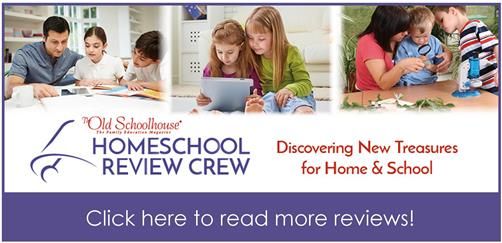 Social Media:
Twitter – @HSintheWoods