Recently, I have been reading a new Christian historical fiction book that focuses on the importance of prayer. The Pray-ers / Book 1 Troubles is a first time novel for writer Mark S. Mirza and is published by CTM Publishing Atlanta.
I was given an ePub download version of this book (currently priced at $4.99) to read on our kindle device. When I first downloaded the book, I was surprised to find that it was 1161 pages long! There is also a paperback version available (currently $23.95) for those who prefer paper books.
About the Author
Mr. Mirza is a leader of a men's ministry for Dr. Charles Stanley at First Baptist Church in Atlanta and the founder of Common Thread Ministries, which offers coaching and help to individuals and churches in prayer. He admits that prayer doesn't come easy to him and needs to constantly work on it. To help others in this area of their life too, he decided to write a novel that would teach people how important prayer is and to help encourage them to pray more effectively.
About the Book
The Pray-ers is a fictional book about 3 men living in three different eras. The story is told through the eyes of demons, angels and humans who are associated with these three main characters. It starts with Epaphras from the First Century before moving onto Alexander Rich from the 19th Century and lastly, a modern day character by the name of Dr. Dale. Each of these men face many trials and adversities in their life, caused by the demons who are trying to cast doubt in their minds and distract them from developing an effective prayer life.
In order to help Dr. Dale, a guardian angel named Hael is allowed to make contact with him to encourage him, but does keep his distance at times as well, allowing for the human to learn what God wants him too. One thing that is unique about this book, and the author does address this in the preface, is that he has chosen to put all the demon names lower-case. I will say, this does take a bit to get used too.
Also, as read you through the pages, you will find many references to situations that are mentioned in the Bible. These are clearly noted in the text and the scripture reference is listed at the bottom of the page for you to cross reference.
At the end of the book, the author has also included some very helpful tools. There is a section that explains the eras and timeframe as well as an alphabetical list of the characters. This list also includes the pronunciation as well as a description of who they are and how they fit into the story.
How did I go?
Originally, I was going to read this book with our boys, but thought I would read it first on my own to see what it is like. I'm glad I did, as I don't think our boys would have benefited from reading this book or completely understood all that was going on. There were a few topics, such as abortion, that even though they were handled well by the author, I don't think they are appropriate for our children at this stage.
Overall, I found this book to be very thought-provoking and loved the message that the author is trying to portray, but again, I don't believe it is a book for children. I did find it a struggle to read at the start, but as I progressed, the action increased and the book became a little easier to get into. There were a few grammatical errors that made the reading a little hard at times that should have probably been picked up by a great editor.
I do think the author did a good job of revealing the importance of prayer and why we don't always see the answers we want. Lastly, I will say the ending does leave you hanging, but this is obviously great bait in preparing you for the next book in the series.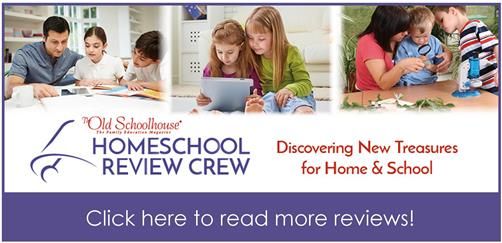 Social Media Links:
Facebook
Twitter @ThePrayersNovel