For the past few weeks, we have been supplementing our studies with worksheets with the Help Teaching Pro Subscription from HelpTeaching.com.
HelpTeaching.com is on online resource for educators, teachers, trainers and homeschooling parents which contains thousands of printable worksheets, tests, activities, lessons and games for all grades. It is web based and a majority of their material covers the four basic subjects: language arts, math, science and social studies for grades K-12. There are also pre-made K-6 seasonal and holiday worksheets, early education printables, arts and music worksheets, study skills and strategies worksheets, graphic organiser and physical education worksheets.
The Pro membership, available for $24.95 per year, includes:
Unlimited use of Test Maker to create tests and worksheets with up to 100 questions
The ability to use images with questions
The ability to save your own tests as PDFs
Unlimited use of Test Room to administer online tests and lessons for up to 500 students
Access to pre-made premium content
The ability to browse and search CCSS-aligned questions by standard
There are also free and group pro memberships available.
The Test Maker
I used the Test Maker to build custom worksheets on the topics that our boys were completing in their current curriculum. Our boys love to read, so I created some worksheets that aligned with the era and events of some of the books they were reading. I found that creating tests and worksheets was quick and easy, especially if you browsed questions already created by other members. You can also create your own questions from scratch if you wish, but this can be more time consuming. These tests can then either be printed out or assigned to your child electronically.
The Lessons
HelpTeaching.com currently has 556 lessons that can be assigned to your child. I didn't actually assign any to our children, we just talked about what they were doing in their current curriculum and found lessons that aligned with them which they then completed. All the lessons we did followed the same format. Your child reads the introduction, answers some practice questions, then watches a video before trying the activity. Finally, the child takes a test. This can be printed out or taken online.
Test and Worksheets
This area contains hundreds of pre-made tests in a variety of subject areas, mainly maths, language arts, science and social studies. You can easily search for tests and worksheets either by grade or by subject / topic. These tests can be printed or completed online just like the ones you make in the test maker area.
How did we go?
Firstly, I just have to say, I found navigating the site to be quite easy as it is very organised. I loved how you had the option of searching by grade or by subject. Each subject is broken into smaller topics as well which helped me find exactly what I was looking for.
As we used this site primarily as a supplement to our current curriculum, I found we didn't use the pre-made tests or worksheets that much. When we did try a few, the boys completed them online to save on paper and ink. I love having this option and also thought is was great to see that the online tests were automatically marked when completed so they could see how they went. I would have liked to have the option of seeing which questions were answered incorrectly and what the correct answer was.
We preferred the self-paced lessons. I was happy to see that each lesson was labelled with the grade level it was appropriate for and an estimation of the time it would take to complete it. Even though many of the videos come from other sources such as YouTube and Khan Academy, when combined with the written explanations, practice questions and worksheets, it made the whole lesson complete. When the boys needed extra help with understanding something or were enquiry about some they had read, we were able to check HelpTeaching.com and find a lesson on it.
I recommend that you give the Free Option a test run before you purchase to see it this program is a good fit for your family.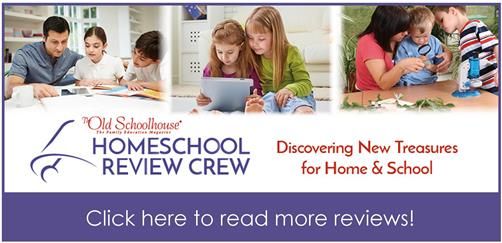 Social Media Links:
Facebook
Twitter @helpteaching
Pinterest