Our boys have been enjoying Andi Saddles Up and Andi Under the Big Top, new books from Circle C Stepping Stones written by Susan K. Marlow and published by Kregel Publications.
Circle C is a ranch in 1874 California in which Andrea (Andi for short) lives with her mother and siblings. There are currently four Circle C series available:
The books were received are the first two books in the Circle C Stepping Stones series. Currently only the first two books are available in this series, though there are four planned for release in the coming years. They are:
Book 3:

Andi Lassos Trouble

(November 2017)

Book 4:

Andi to the Rescue

(November 2017)

Book 5:

Andi Dreams of Gold

(July 2018)

Book 6:

Andi Far from Home

(July 2018)
In this series Andrea is a nine year old, who lives on a ranch with her mother, siblings and horse, Taffy. They are aimed at children in the 7-10 year old age range. With just over 100 pages, these chapter books are easy to read and contain fun illustrations drawn by Leslie Gammelgaard, the Circle C Beginnings Illustrator. These drawings are also available as colouring pages to download, for free, from the Circle C Stepping Stones website. There are also lap books available for those who wish to purchase them.
Book 1 – Andi Saddles Up
As we received books number 1 and 2, we naturally started with Book 1 – Andi Saddles Up. At the start of this book, Andi celebrates her ninth birthday. This is also the day she receives her very own saddle and the freedom to ride her horse, Taffy, all on her own. But with this freedom, comes responsibility. While visiting her favourite spot, she meets a new friend. Guess who this friend is? The daughter of the neighbour in which Andi's brother is feuding with. Will this friendship survive? Will the two neighbours be able to fix the dispute? Andi learns some valuable life lessons during this book on obedience, friendship and helping others.
After reading this book, the boys completed the 'free' activity pack that is available to download on the Circle C Stepping Stones site. The activity pack for this book consists of 26 pages and a variety of activities:
An optional schedule
Chapter comprehension questions
Vocabulary activities
Drawing / decorating activity
Poetry activity
Crossword
Maze
Word search
Math activities
Alphabetical order
Mapping activities
Broken bones activity
Character trait activity
History activity on the sheep and cattle wars
Answers are provided
Book 2 – Andi Under the Big Top
In this book, the circus comes to town. Brimming with excitement, Andi heads off to see all the exotic animals and the amazing acrobats. While there, she meets a boy, Henry, who ran away from home to join the circus. It seems like he is the luckiest boy alive? But is he? Andi decides she needs to help her new friend. But at what cost?
The free activity pack for this book contains:
An optional schedule
Chapter comprehension questions
Vocabulary activities
Bookmarks
Make your own stilts project
Senses activities
Crossword
Jules Leotard
The Flying Trapeze
Word Puzzle
Train Route activity
Telegrams
Morse Code
Answers
Although we used the 'free' study guides, there are also paid ones available as well as some colouring pages. For those that do not live in the US like me, there is an E-Lapbook Packet available for $6 which looks really good.
Our boys are slightly older than the recommended age group for these books and were able to complete reading them in one sitting. Even though, they still enjoyed the story lines and found the activity packs very interesting. I love how they teach solid values without being overbearing. We wouldn't hesitate in recommending these books. They would make great gifts!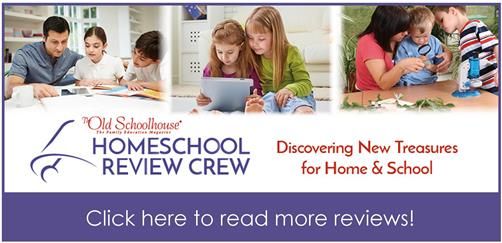 Social Media Links:
Twitter (Kregel Books)
Twitter (Susan K Marlow)
Facebook (Kregel Books)
Facebook (Susan K Marlow)